Unique carpet stain remover with brush applicator
Dr. Beckmann Carpet Stain Remover
With oxy-power formula
Removes even stubborn stains as well as the associated odours
Removes red wine, coffee, juice & tea stains, grime, as well as outdoor dirt on carpets
Powerful stain removal even on set-in stains
Leaves a fresh scent
With 2in1 brush for easy handling
Gentle on colours and fibres
Dermatologically tested
Description
The powerful cleaning formula of the Dr. Beckmann Carpet Stain Remover with its oxy-power formula can be optimally applied with the brush applicator. It can even eliminate stubborn red wine stains or coffee stains on carpets in 3 minutes without leaving any residue. Additionally, special ingredients are able to permanently eliminate the odours caused by the stain and leave a pleasant fresh scent. The formula is gentle to colours and fibres and also suitable for wool.
Ideal for:
Cola
Grease
Coffee
Makeup
Oil
Red wine
Juice
Road dirt
Tea
Not suitable for:
Velvet
Silk
Water-sensitive fabrics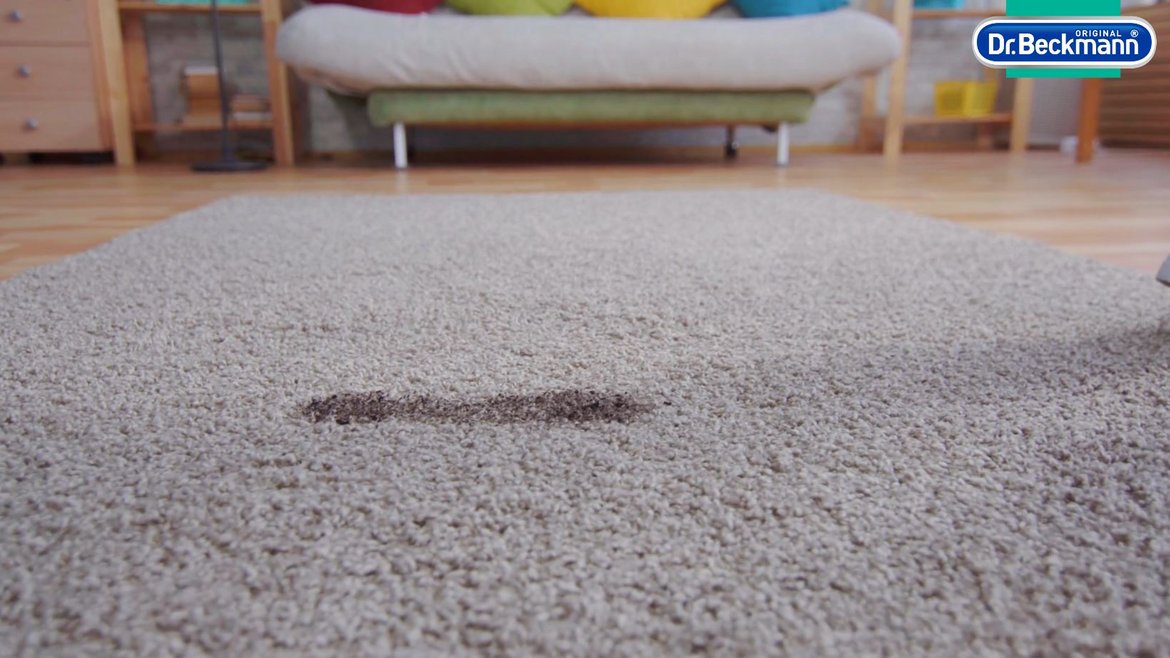 Useful tips
Before using the product, perform a check for discolouration and compatibility on a concealed part of the fabric.

Expose textiles with residual traces of beta-carotene stains, e.g. carrots, peppers, cherries, apricots, to daylight. The residual stains will go away by themselves due to the UV component of the daylight.
How it works
Unscrew the brush head, pierce the seal in the size of a pinhead (about 2 mm) and screw the brush head on again (do not screw it too far).

Remove loose surface dirt. Hold the bottle head down and squeeze lightly to wet the applicator sponge. Apply the product (do not soak the carpet completely), work it lightly into the fabric and let it work in for 3 minutes.

Dab off the product and residual stain completely with a damp, light-coloured cloth. Repeat if necessary.

Rinse the applicator after every use.