Details
Practical colour and dirt collector - reusable for up to 30 washes
Dr. Beckmann Colour and Dirt Collector Reusable
Practical colour and dirt collector, which collect and binds bleeding dyes and dirt particles from the wash
Protects against discolourations - for trouble-free washing
Reliable colour protection - for bright colours
Washing of different colours together - fewer sorting tasks
Made of fluffy terry-towel - reusable for up to 30 washes
Description
The reusable Dr. Beckmann Colour & Dirt Collector Reusable offers many advantages:
Discolouration protection: Bleeding dyes are quickly absorbed from the water and bound immediately. Through this, all garments will be reliably protected against discolourations, especially partially white garments.
Colour protection: The Dr. Beckmann Colour & Dirt Collectors also prevent the formation of a grey-blooming through an overly of the bleeding colours with the colours of the garments, and therefore ensure that the colours will remain crisp for a long time.
Washing different colours together: Now you can easily wash many different colours at once - even colours, dark, and white. This also means, less laundry sorting and fewer wash loads through full washing machines, which saves time, energy and water.
The special fluffy terry-towel of the reusable towel ensures reliable colour absorption. It is 100% biodegradable and therefore not only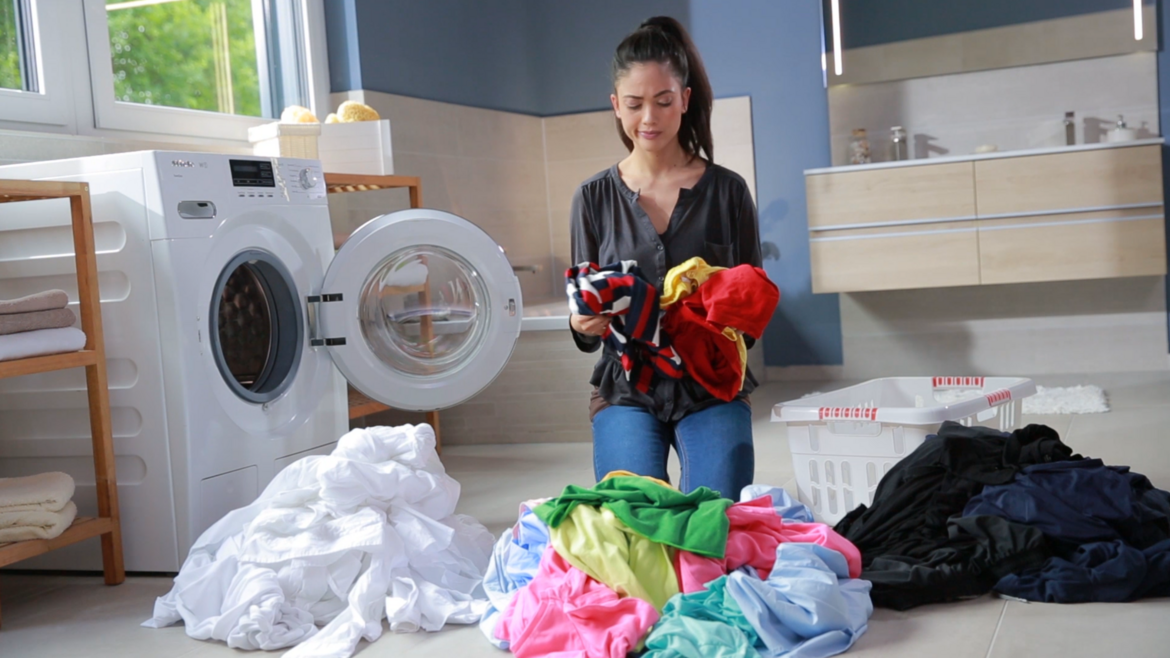 Useful tips
Observe the care symbols of the textiles.

Wash new colored laundry separately the first few times. For heavily color leak, dark, color-intensive textiles: Use Dr. Beckmann Colour & Dirt Collector

After several washes, the cloth becomes increasingly gray or darker. However, this does not affect its ability to absorb Colour & Dirt Collector particles.

The cloth can be used immediately for subsequent washing when wet.

Do not overfill the washing machine, as this limits the performance of Dr. Beckmann Colour & Dirt Collector
How it works
Fill the washing machine with laundry as usual. Dispense the detergent normally

Insert the Dr. Beckmann Colour & Dirt Collector reusable towel into the drum and start the desired wash cycle

After the washing, simply hang the towel over the open drum door
FAQs
The instruction manual it is stated to "wash with at least 60 °C". Can I also select the wash program with 75 °C?
Of course, because the higher the temperature during the cleaning of the dishwasher is, the better grease and other residues will be removed.