Special stain remover for grease and oil stains, sauces, ketchup and chocolate stains
Dr. Beckmann Stain Expert Curry & Cooking Oil
Removes grease stain, as well as edible oil, curry, sauces, ketchup, chocolate, mayonnaise or butter.
With multi fat remover.
Suitable for washable and non-washable textiles.
Protects colours and fabrics.
Description
The Stain Expert Curry & Cooking Oil is based on a special grease dissolving formula, which is a combination of various highly effective surfactants. They saturate the stain and dissolve it from the fabric.
Ideal for:
Roast sauces
Butter
Dips
Fatty sauces
Spices
Barbecue sauces
Ketchup
Margarine
Mayonnaise
Pasta sauces
Nut-nougat
cream
Pesto
Vegetable oils
Salad oils
Salad dressings
Sauces
Mustard
Chocolate
Grease/oil
Tomato sauces
Condiment sauces
Not suitable for:
How to remove stains?
Dr. Beckmann Stain Experts offer the right solution.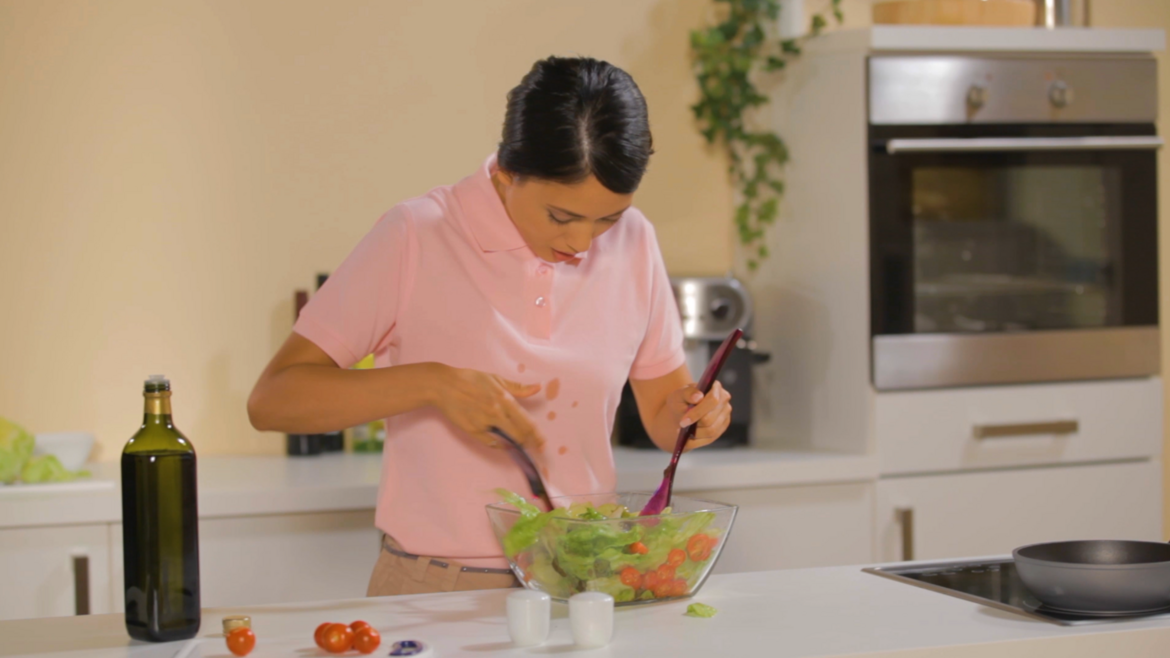 Useful tips
The sooner a stain is treated, the easier it can be removed.

Always perform the stain removal before the washing.

Before using the product, perform a check for discolouration and compatibility on a concealed part of the fabric.

Observe the care symbols of the textiles.

Do not carry out a stain treatment on sensitive surfaces.

Use a suitable underlayment, such as a saucer or clean towel.
How it works
Washable textiles
Thoroughly soak the stain with the Stain Experts liquid.

Let it react for 10-15 minutes.

Afterwards, wash the textiles as usual.
Non-washable textiles
Thoroughly soak the stain with the Stain Experts liquid.

Let it react for 10-15 minutes.

Dab out the stain completely with a damp cloth.
FAQs
The tomato sauce stain was not removed. What can I do?
Expose textiles with residual traces of beta carotene stains, for example, from peppers, cherries or apricots to sunlight. The residual stains will deplete by themselves through the UV component of the sunlight.
The stain area is still recognizable shadowy. What can I do?
Treat the stain again. Hereby, please observe the instruction manual for particularly stubborn stains, and thoroughly dab-out the stain with a damp cloth after the reaction time.