Details
Special stain remover for grass, soil and makeup stains
Dr. Beckmann Stain Expert Mud, Grass & Cosmetics
With pigment remover
In addition to grass stains, it also removes makeup, lipstick, body lotion, soil and pollen
Suitable for washable and non-washable textiles
Protects colors and fabrics
Description
The Dr. Beckmann Stain Expert Mud, Grass & Cosmetics was specially developed for stains with particularly high pigment content, for example, makeup, lipstick or grass stains. The formula which is based on a pigment-remover and surfactant-combinations, dissolves stains and removes them in a colour and fabric-friendly manner.
Ideal for:
Pollen
Body lotion
Cream
Soil
Grass
Kohl/eyeliner
Clay
Eye shadow
Lipstick
Makeup
Mud
Perfume
Powder
Aftershave
Rouge
Ointment
Sand
Sludge
Road dirt
Vaseline
Mascara
Toothpaste
Not suitable for:
How to remove stains?
Dr. Beckmann Stain Experts offer the right solution.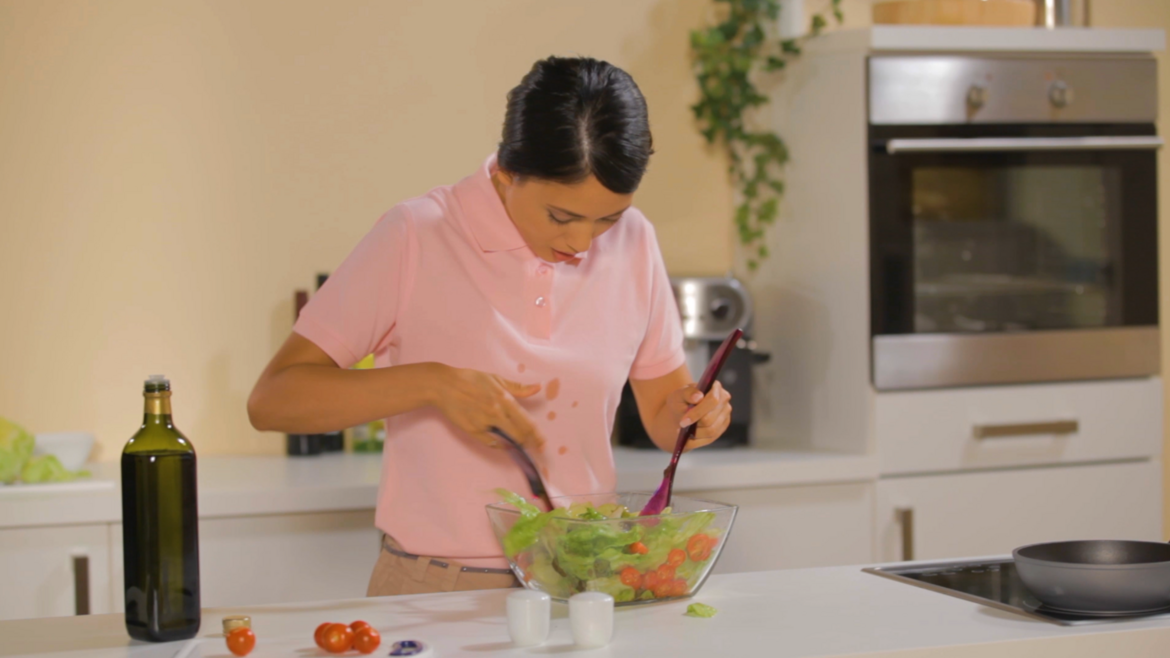 Useful tips
The sooner a stain is treated, the easier it can be removed.

Observe the care symbols of the textiles.

Do not carry out a stain treatment on sensitive surfaces.

Use a suitable underlayment, such as a saucer or clean towel.

Do not allow the stain treated with Stain Expert Liquid to dry out during product application.

In the case of pigment-containing stains, it is particularly important that the stain removal is carried out completely before washing.
How it works
washable textiles
Thoroughly soak the stain with the Stain Experts liquid

Let it react for 10-15 minutes

Completely dab-out the stain area with a cloth

Afterwards, wash the textiles as usual
non-washable textiles
Thoroughly soak the stain with the Stain Experts liquid

Let it react for 10-15 minutes

Completely dab-out the stain area with a damp cloth
FAQs
What types of stains are there?
A stain is a contamination on the surface of a material, such as textiles. Stains can occur in a variety of ways, and have a broad range of causes. Here, there are four main categories:
Fatty stains (e.g. from cooking oil or cream),
Protein-based stains (e.g. from blood or milk),
bleachable stains (e.g. fruit juice, coffee, red wine, tea, mildew, mould, etc.)
pigment-containing stains (e.g. pen, felt-tip pen, watercolour, lipstick, grease, soil, makeup etc.) In addition, there is also a category of special stains, such as rust and the so-called mixed stains, which consist of a combination of different stain types.
Why are there so many Stain Experts?
Because no two stains are the same. There is a broad range of stain types with very different structures and properties. If the aim is to remove a certain stain, the stain remover must take into account the respective structures as well as properties and counteract them. Surfactants which reduce the surface tension of water and facilitate the stain removal are used for a successful stain removal, for example, of grease stains. In pigment-containing stains (e.g. pen or makeup) certain active substances dilute and release the pigments and through this remove to the stain. Bleachable stains are removed by oxidation, i.e. with the help of oxygen. To effectively remove most common stains, Dr. Beckmann therefore offers a range of eight customized stain removers, which are specialized for the removal of certain stain types.
Can all stains be removed?
Unfortunately, no. Non-removable stains can, for example, be caused by superglue and polyurethane construction phone (stains are too intensely cured) (drawing)-indian ink (not on water-based) Edding® permanent inks/felt-tip markers as well as permanent ballpoint pens. Most of these write in black. Stains which are pigment-based and have been washed before the stain removal and/or have been ironed in, also can't be removed anymore.